Ranger - ICE Resin - Art Mechanique Paper Sealant - 1 oz.
* This is an improved formula of Paper Sealant for your Collage work. When applied to paper that is destined to go under ICE Resin, it will maintain its opacity, instead of becoming transparent, as paper does under ICE Resin. It is quick drying: just paint it on with a sponge and hold it in the air for 30 seconds to a minute; then apply ICE Resin, as usual, and insert it into a bezel that is ready for an ICE Resin pour. You probably love, as we do, the transparent effect ICE Resin has on paper. The use of Paper Sealer is for those special cases where you want to keep very dark, graphic lines in your collage work, or when using actual photographs, which can have a mottled look under resin because of uneven emulsion. Either way, it

Specifications:

Collections: ICE Resin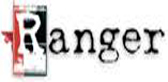 Ranger was founded in 1929 and originally manufactured an exclusive line of commercial ink products for the U.S. banking industry. In 1979, Ranger developed the first art stamp pads in unique, vibrant colors. Until 1998, Ranger¹s primary business was private label products for stamp manufacturers. Ranger then began marketing product lines of its own beginning with inks and eventually developing embossing powders. With a continuous focus on innovation, successful lines such as the Adirondack® and Distress™ family of products, Perfect Pearls™ pigment powders and mists, and Melt Art® products have become popular worldwide.
All Ranger products
This product is shipped from our warehouse in Prospect Heights, IL, USA.
This product is brand new and includes the manufacturer's warranty, so you can buy with confidence.
Actual color and texture may vary, use as a guide only.
Returns are permitted on damaged goods only. Please notify us within 7 days of receipt of damaged goods. A return authorization will be issued and a full refund granted upon return of damaged goods.
Please submit your product question using this form. All fields are required.