Liquitex Professional Series Acrylic Ink Display: Counter Assortment
* Contents: 6 each of 30 colors in 1 oz. and 4 each of 2 colors in 5.1 oz

Product Contents:


Qty.
SKU
Product Name
6
ALV-4260114
Quinacridone Magenta
6
ALV-4260115
Deep Violet
6
ALV-4260129
Transparent Burnt Sienna
6
ALV-4260130
Transparent Burnt Umber
6
ALV-4260159
Cadmium Yellow Light Hue
6
ALV-4260186
Dioxazine Purple
6
ALV-4260229
Iridescent Rich Bronze
6
ALV-4260230
Iridescent Rich Copper
6
ALV-4260234
Iridescent Bright Gold
6
ALV-4260236
Iridescent Bright Silver
6
ALV-4260292
Naphthol Crimson
6
ALV-4260315
Sap Green Permanent
6
ALV-4260316
Pthalocyanine Blue (Green Shade)
6
ALV-4260317
Pthalocyanine Green (Blue Shade)
6
ALV-4260319
Pthalocyanine Green (Yellow Shade)
6
ALV-4260320
Prussian Blue Hue
6
ALV-4260321
Pyrrole Red
6
ALV-4260332
Transparent Raw Sienna
6
ALV-4260333
Transparent Raw Umber
6
ALV-4260335
Red Oxide
6
ALV-4260337
Carbon Black
6
ALV-4260412
Yellow Medium Azo
6
ALV-4260414
Yellow Orange Azo
6
ALV-4260416
Yellow Oxide
6
ALV-4260432
Titanium White
6
ALV-4260470
Cerulean Blue Hue
6
ALV-4260561
Turquoise Deep
6
ALV-4260599
Neutral Grey 5
6
ALV-4260620
Vivid Red Orange
6
ALV-4260740
Vivid Lime Green
4
ALV-4261100
Pen Cleaner 150ml
4
ALV-4261337
Carbon Black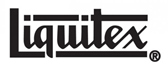 Liquitex invented water-based acrylic paint in 1955, and is the innovation leader in producing professional quality acrylic colors and products for artists.

Liquitex colors and mediums have been developed as a complete system for work on virtually all porous surfaces and with an unlimited range of specialty effects, from thick sculptural applications to thin permanent watercolors and everything in between. Our products are known for their versatility and are well-suited for all applications and techniques, from traditional to experimental to cutting-edge contemporary.

Our Professional Products include artist colors in Soft, Heavy and Super Heavy Body and Inks! as well as Specialty Paints, Surface Preparations, Additives, Mediums and Varnishes. Liquitex Value Series products include Basics and Basics Matt Acrylic Colors, ideal for artists just beginning their journey as well as students.
All Liquitex products
Product weight:

1.00

lbs
Product dimension:

21" x 11.5" x 10.5"
This product is shipped from our warehouse in Bloomfield, CT, USA.
This product is brand new and includes the manufacturer's warranty, so you can buy with confidence.
Actual color and texture may vary, use as a guide only.
A 25% Handling Charge is levied against all authorized returns except those due to our error. Unauthorized returns are subject to a 40% Handling Charge. Damages & defects must be reported to us within 7 days.
Please submit your product question using this form. All fields are required.